How is the new Featured Image ???? I kept the theme as winter for this week's featured image and M so in love with it !! Well back to the topic – Hey !! I am back with another post today telling you about my favourite sweets & desserts !!
ICE CREAM –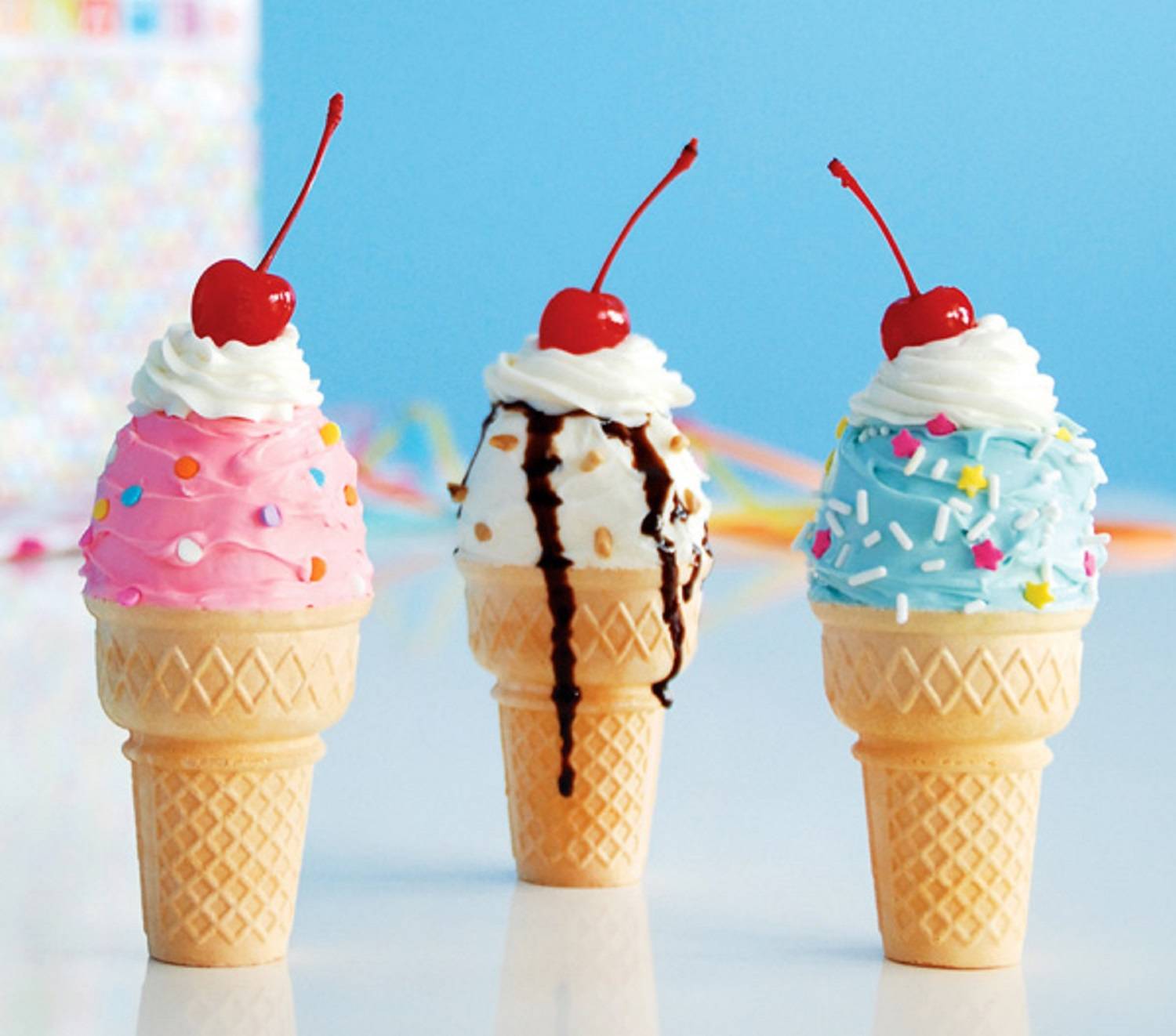 I like cold/ chill stuff. I like winter, I like cool breezes, I love my fan, I love my blue little ice pack too !! And I love Ice creams more than all of these ( only because we can eat it haha ). My personal preference in ice cream flavors is chocolate. In chocolate too, my favourite ones are – Choco almond and Belgium Chocolate. Other flavors I like – Cookies and Cream, Vanilla and Cotton Candy !
2. CAKES/BROWNIES
I am officially a cake love, I think everyone is ( but not my mom ). I actually eat cake wherever I go ! I came to my granny's house last week and I think I had about 4 cakes already ( 2 were made by me and my sister ). Well there are 2 more coming cuz it's my bestie's birthday coming up !! November increased the worlds population I think XD. Again Chocolate cakes are the best here, and I like truffle too !!! Truffle cakes are the best thing I have tasted in my life :). Brownies too are so delicious, but most of the time the contain egg ( I am vegetarian ) so I can't really have it many times :(.
3. GULAB JAMUN –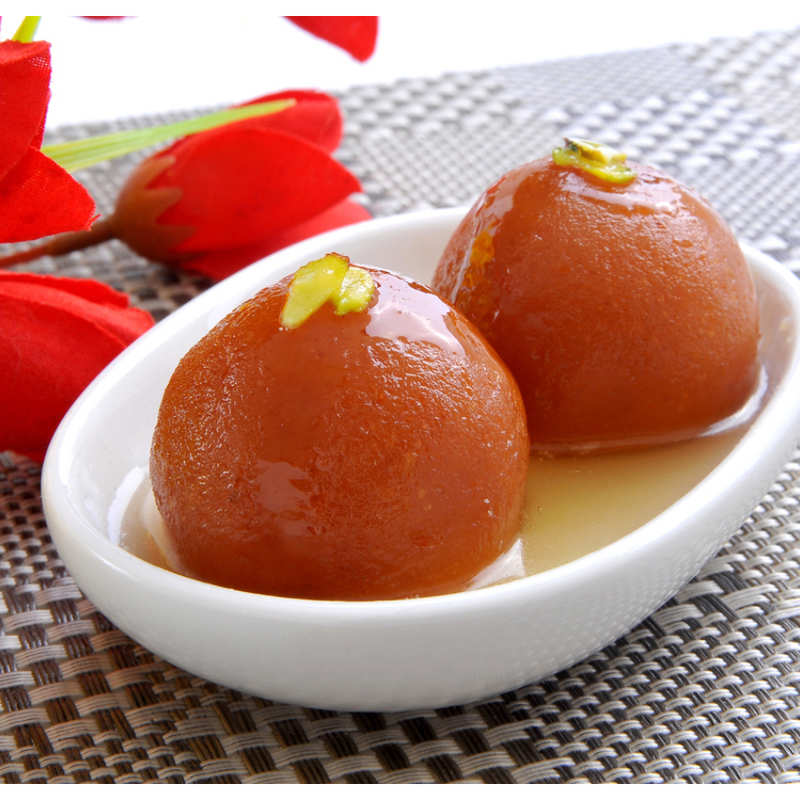 Gulab Jamun is a Indian sweet dish. It's made of umm IDK but it is dipped in sugar syrup which makes it sweet ( LIKE ME 🙂 ). My mom loves gulab jamun and she usually makes them on frequent occasions maybe that's why I love it even more now. It's like the best Indian sweet dish for me !!! The Kaala Jamun is also a type of this dish, which is more like in a darker shade and big in size, and definitely is more delicious !!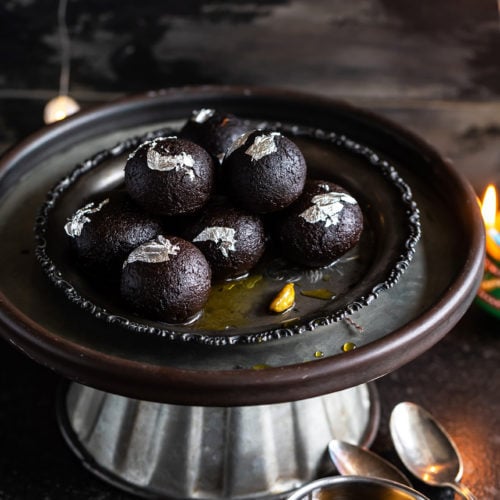 4. KAJU KATLI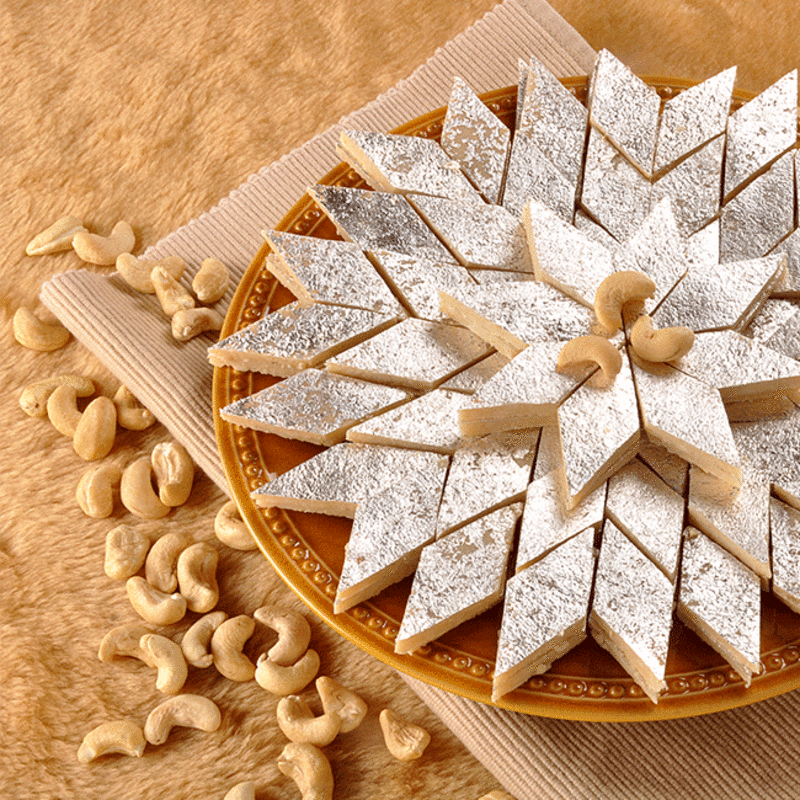 Kaju Katli too is another Indian sweet dish which I love !! It's made of cashew and it tastes really sweet and nice. We usually get big boxes of Kaju Katli during diwali and share it to our relatives and neighbours and spread happiness. Kesar kaju katli is a kaju katli recipe that includes saffron.
I think that's it for today's post !!! Tell me your favourite sweets too in the comments and your favourite flavors too !!!
STAY home, STAY safe, STAY healthy, STAY happy and STAY tuned for more amazing posts 💜✨